Saints, the - scarce saints - hymns to oblivion 1977-1984 - The Saints discography - Wikipedia
Many early Canadian fur traders were Catholic ; not only the French-Canadian voyageurs, but their mostly-Scottish employers as well; it's not surprising that they should have had a patron saint. In the memoirs of Alexander Henry (the Elder), written in 1804, he wrote of his first venture into the Canadian fur trade in 1761:
A cornucopia of choice rarities (B-sides, bonus singles, etc.), Scarce Saints covers several years (1977-1984), several lineups (including the seminal combo of Chris Bailey/Ed Kuepper/Ivor Hay/Kym Bradshaw), and two countries (Australia and the .). Half the tracks are live (11-20), and for those keeping score at home, Kuepper, who would exit the band (acrimoniously) around the time of the final amazing EMI recording (Prehistoric Sounds), plays on tracks one through four and 11. Punked-up femme-fronted classics "Lipstick on Your Collar" (Connie Francis) and "River Deep-Mountain High" (Ike and Tina Turner), originally featured on the One-Two-Three-Four EP, actually became less scarce once included as bonus tracks with 1977's (I'm) Stranded. Same with the goofy -- in a good way -- "Do the Robot," added to the following year's Eternally Yours. (It's worth noting that Aussie legends the Easybeats preceded the Saints in covering "River Deep" back in the late '60s, which isn't to take anything away from the excellent version here.) The collection, as a whole, is a must for the Saintsaholic. Surely there are far worse addictions than the sound of Chris Bailey's bluesy voice or Ed Kuepper's virtuosic guitar playing.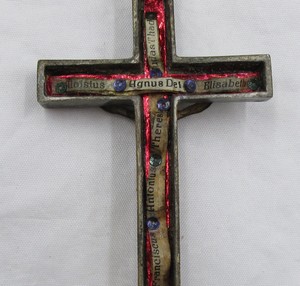 dm.lestroisanges.info